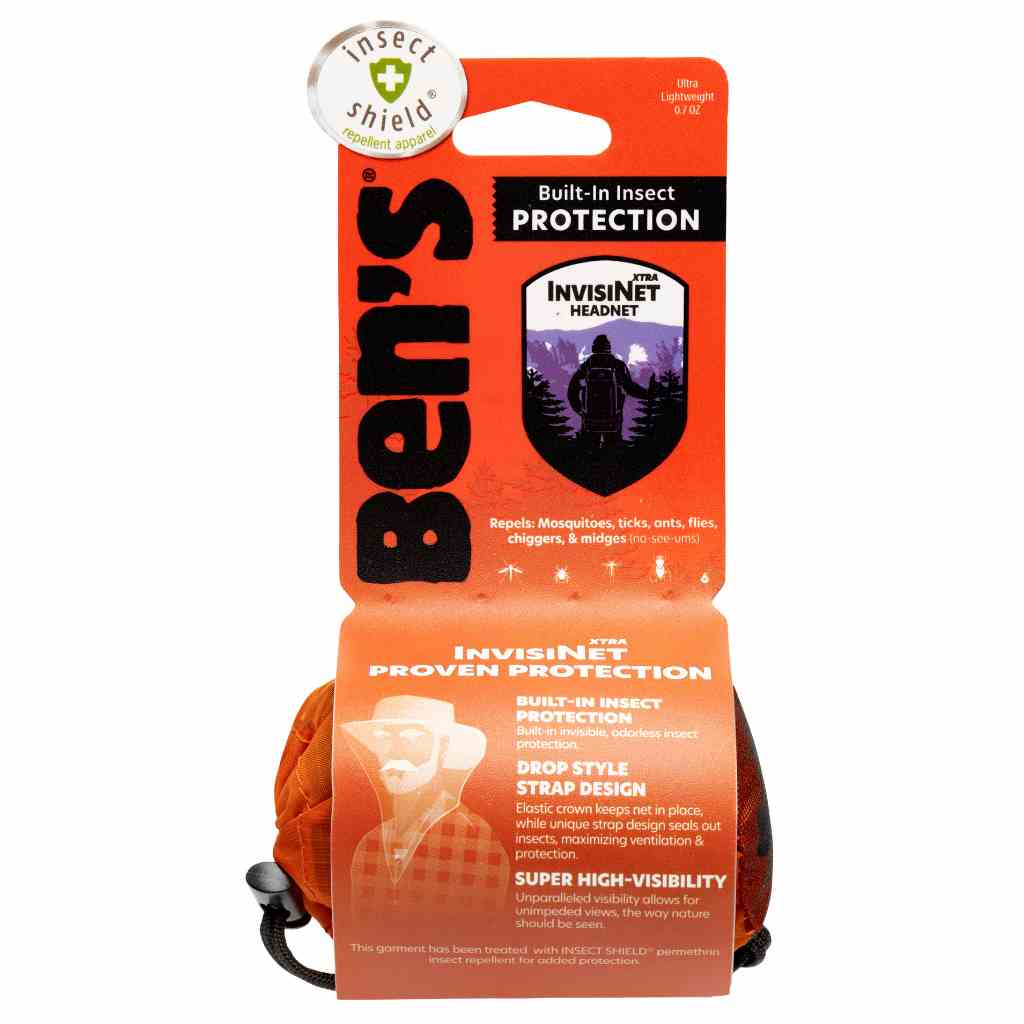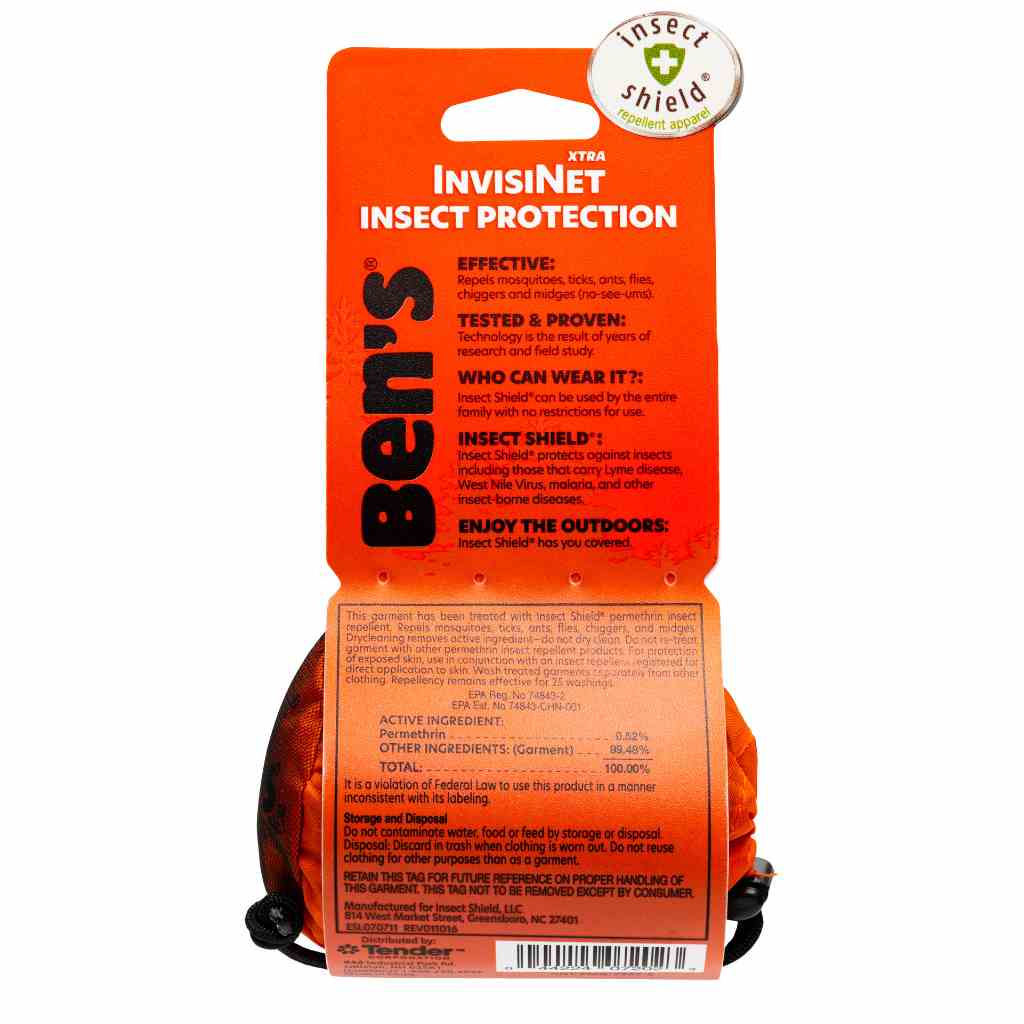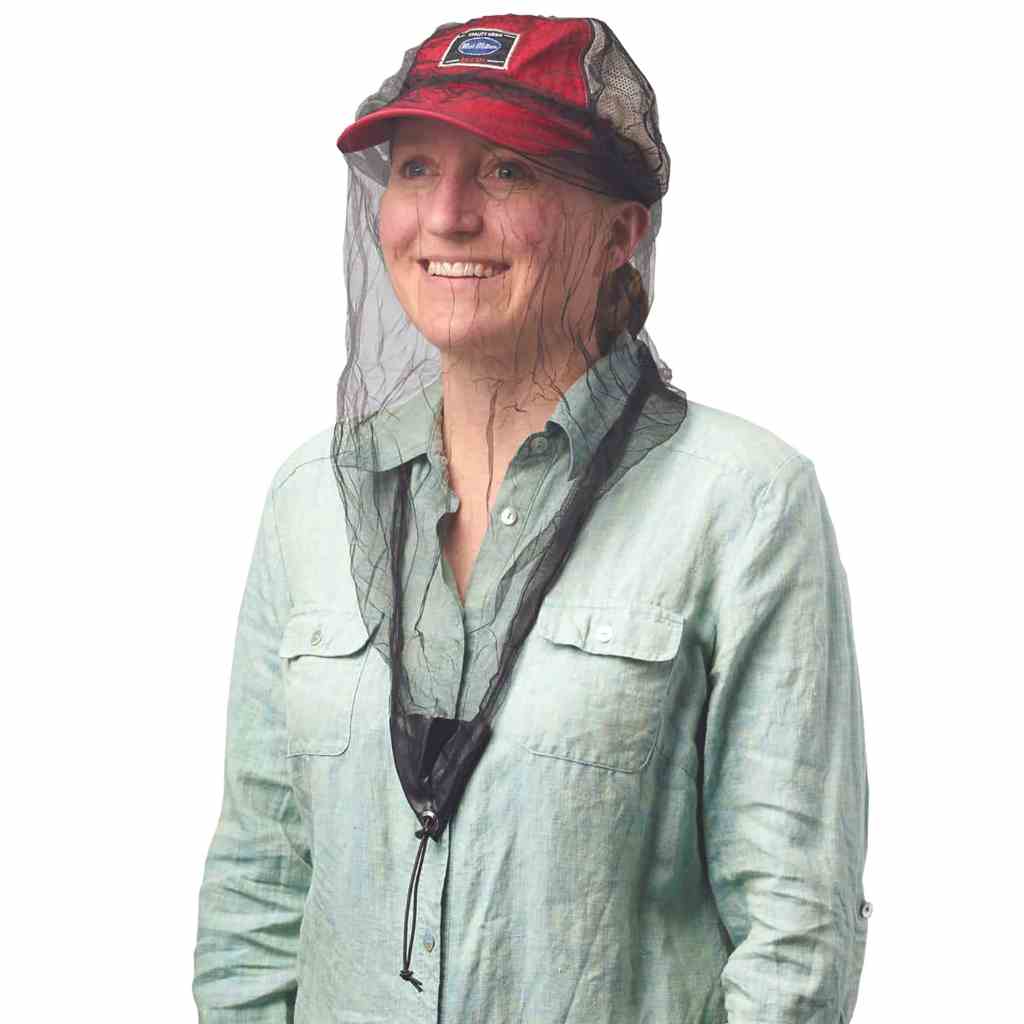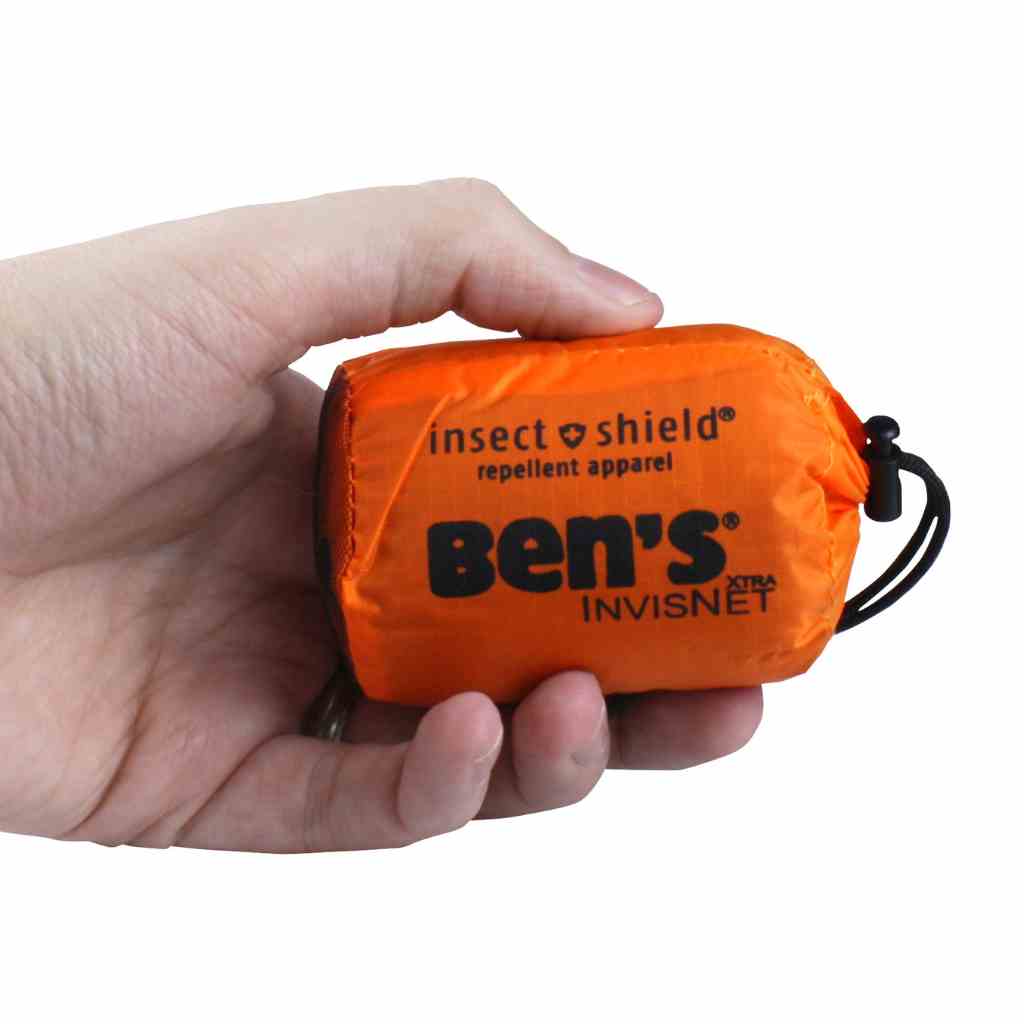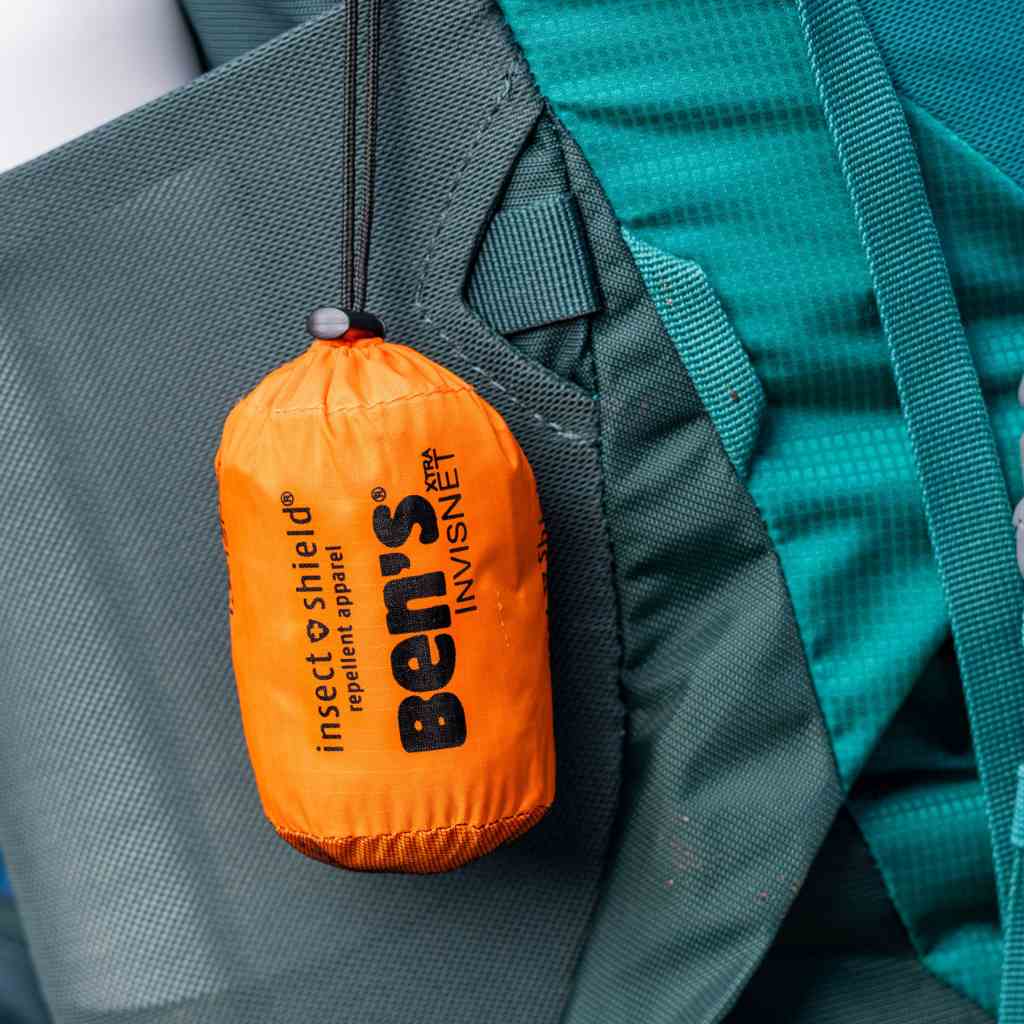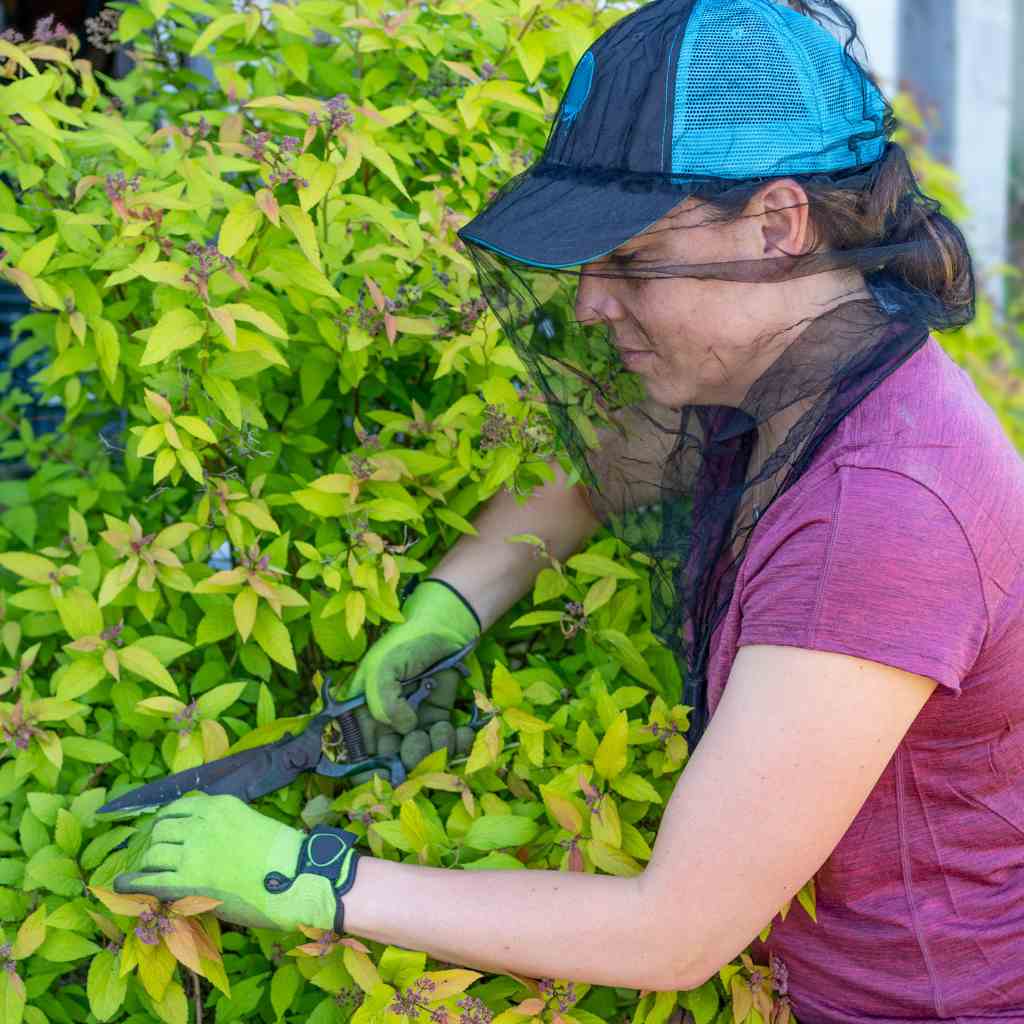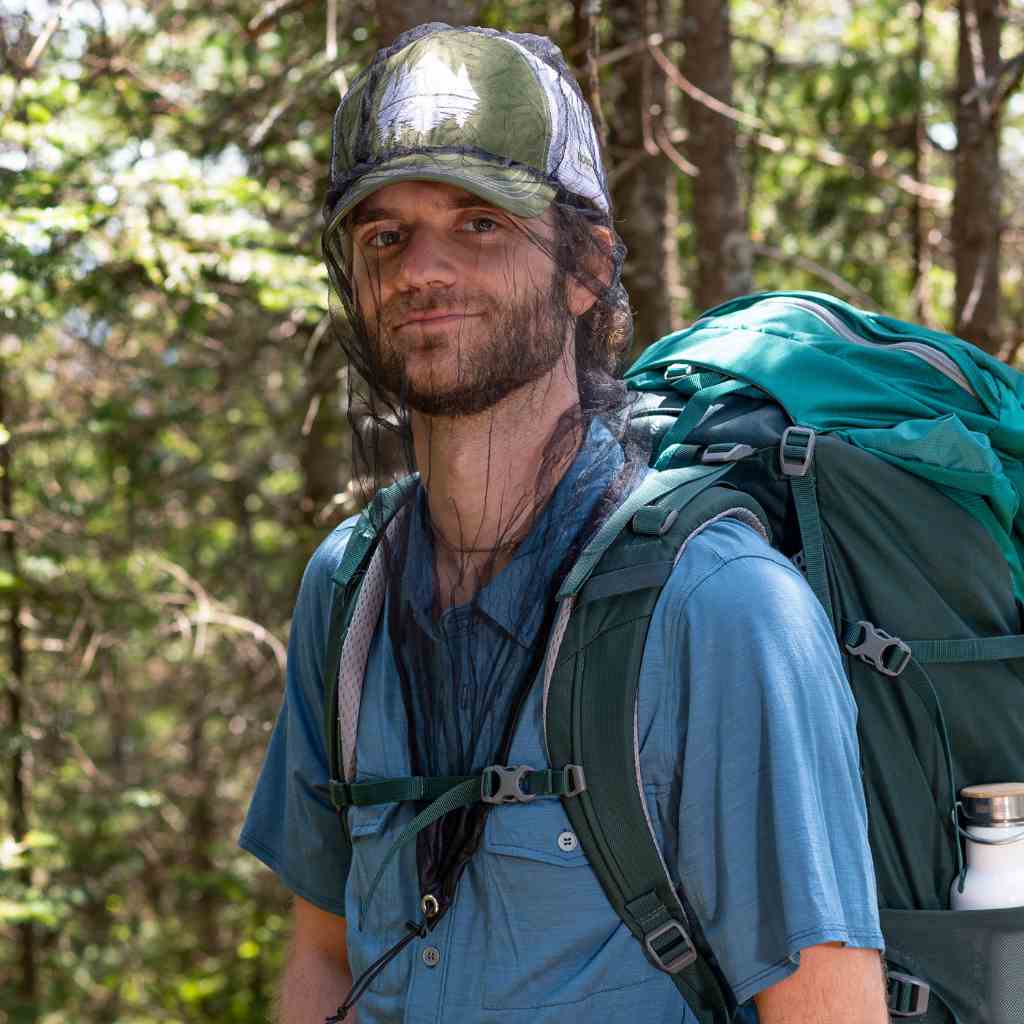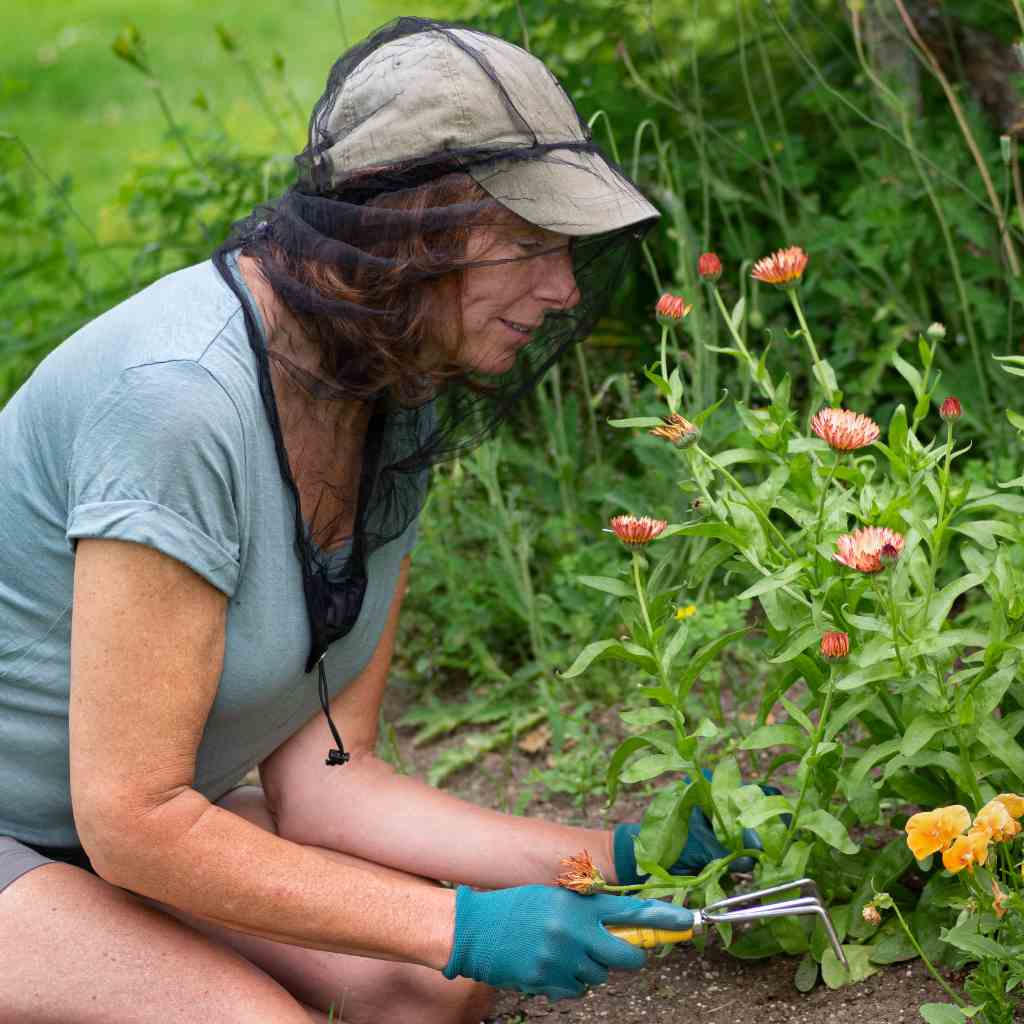 Ben's InvisiNet XTRA with Insect Shield
Don't let the buzzing and biting of gnats, mosquitoes, or flies keep you from taking in the scenery. Enjoy spectacular views without pesky bug bites using Ben's InvisiNet Xtra with Insect Shield, the highest-visibility bug net on the market, now featuring the repelling power of Insect Shield permethrin technology.

Insect Shield Permethrin Technology – Keep ticks, flies, and mosquitoes at bay with Insect Shield. The permethrin technology repels bugs and kills them on contact, creating a powerful shield between you and insects.
Super High Visibility – Enjoy unimpeded views with the highest-visibility bug net on the market, featuring a rhombus pore shape size of only 1.0 mm, which is nearly invisible.
Comfortable and Secure Design – Position the drop neck over unzipped shirts and jackets to allow maximum ventilation in hot buggy conditions. The draw cord elastic neck and elasticized crown ensure a secure, snug fit.
Ultralight and Portable – Take this head net with you on any adventure - it weighs less than one ounce and comes in a convenient pull string sack.
Extra Insect Protection – Protect your face and neck from itchy bites and disease-carrying insects, including ticks that may carry Lyme disease and mosquitoes that may carry West Nile Virus, malaria, and other insect-borne diseases.
Active Ingredient: Permethrin
60-Day Satisfaction Guarantee
Great for hiking. This mosquito net works great. I use it over my bucket hat and it keeps the mosquitos from attacking my face while I hike. It also does not obstruct your vision like some other netting does. Definitely worth purchasing for hiking in the woods. –sandra
With Insect Shield Technology
A super high visibility head net that's permethrin treated to repel and kill biting insects on contact.