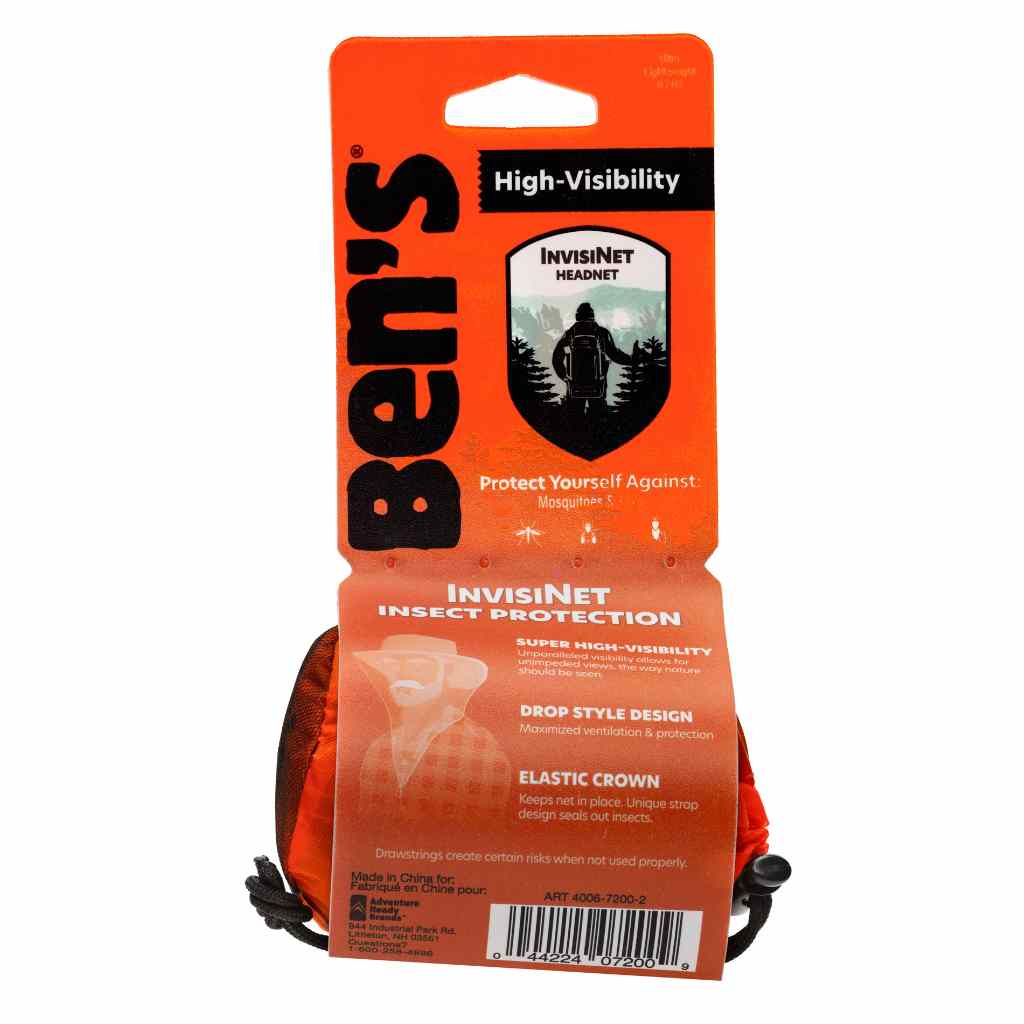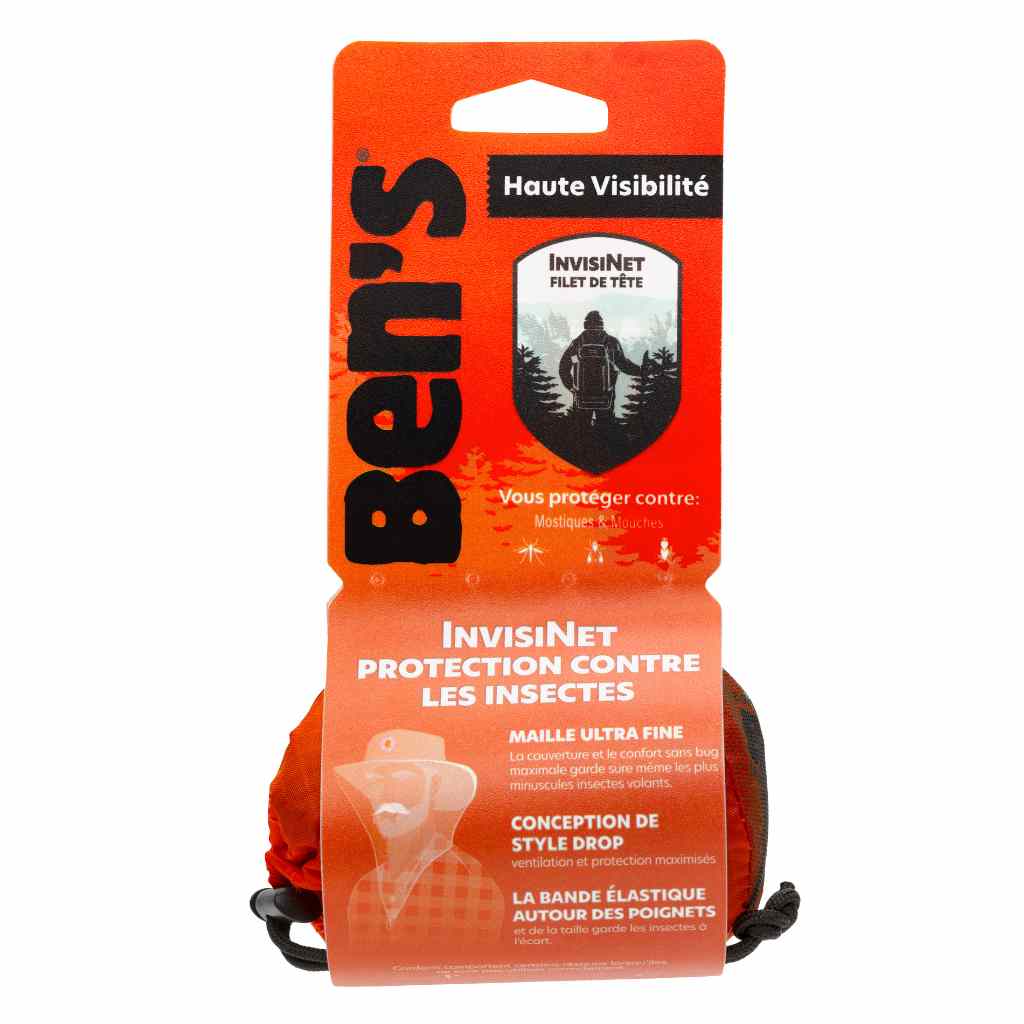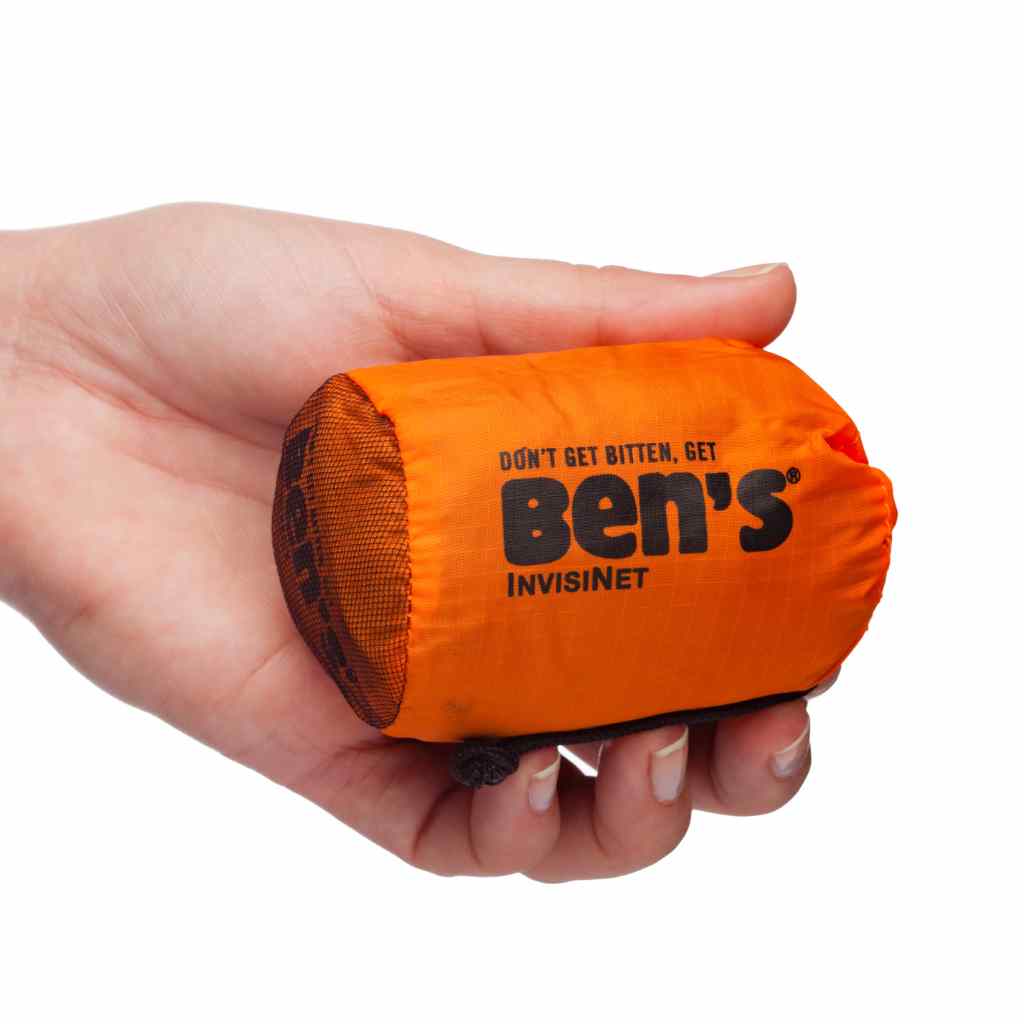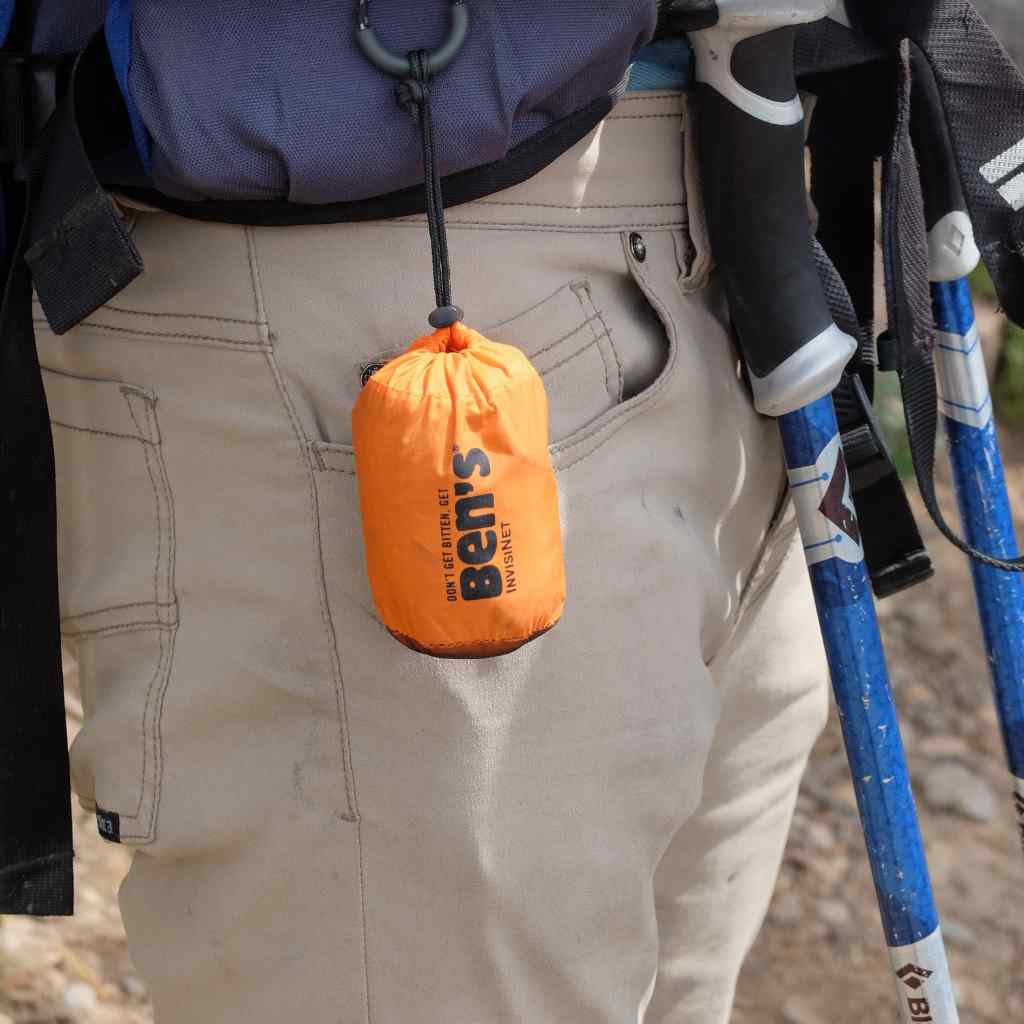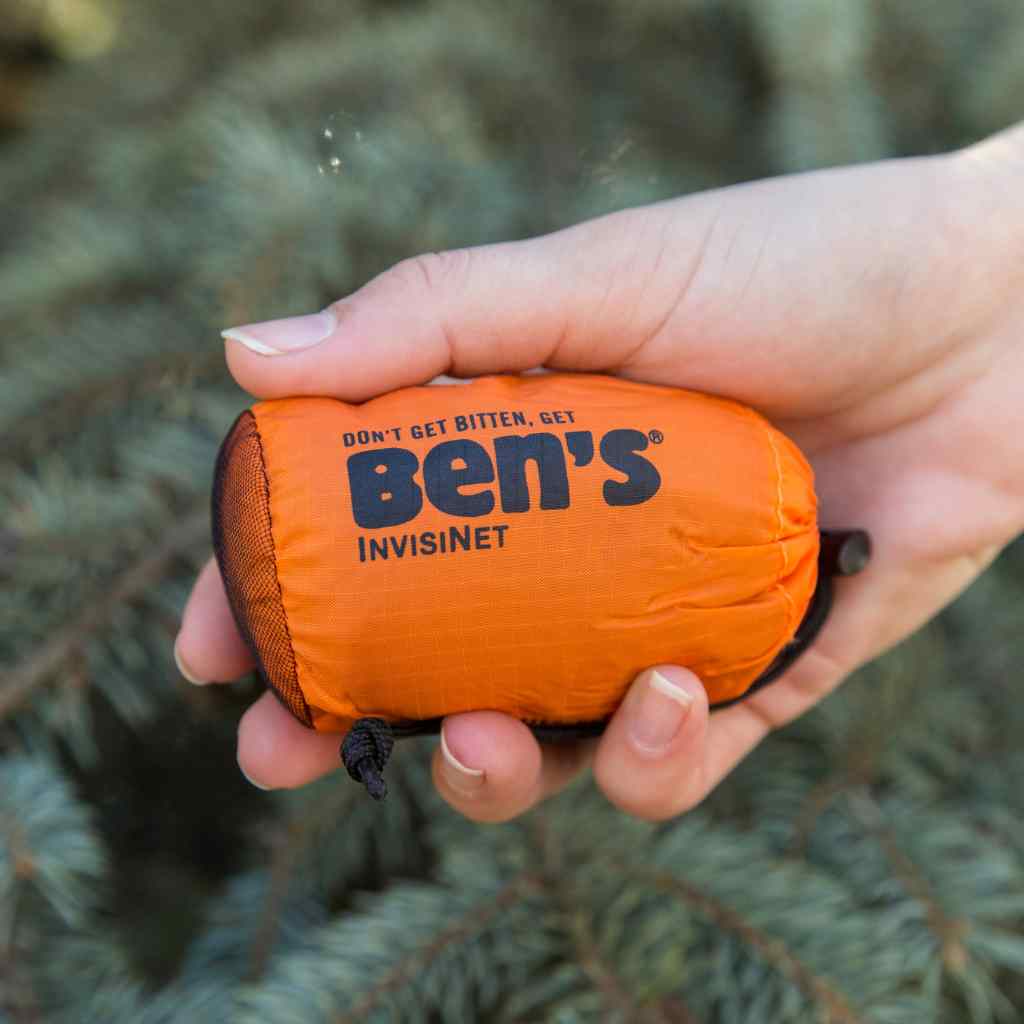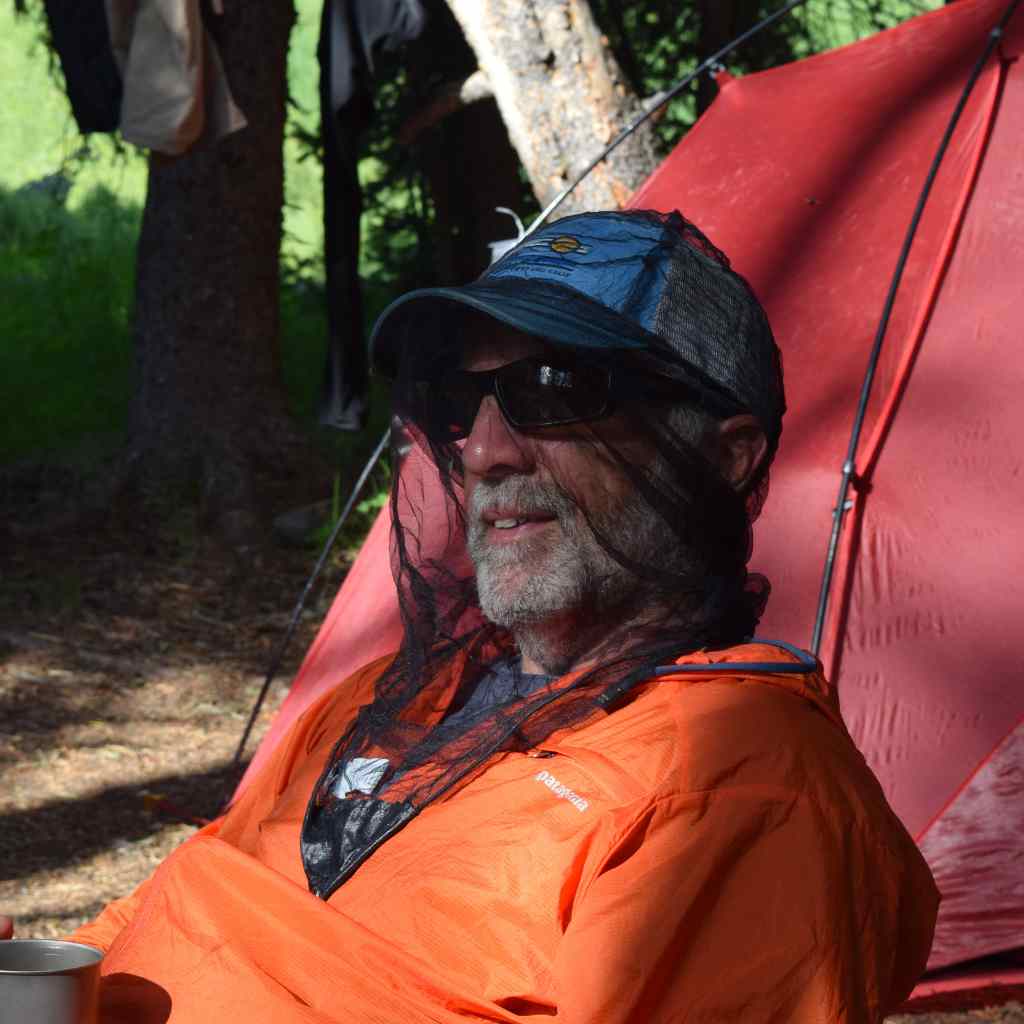 Ben's InvisiNet Head Net
Don't let the buzzing and biting of gnats, mosquitoes, midges, or black flies keep you from taking in the scenery. Enjoy spectacular views without pesky bug bites using Ben's InvisiNet Head Net, the highest-visibility bug net on the market. Whether you're hiking, fishing, or gardening, this head net is so sheer even the mosquitoes won't see it coming!
Super High Visibility – Enjoy unimpeded views with the highest-visibility bug net on the market, featuring a 20 Denier fiber knit screen with a rhombus pore shape size of only 1.0 mm, which is nearly invisible.
Elasticized Crown and Roomy Fit – Wear this bug net on your head or on your favorite hat to replace the traditional mosquito net hat. The elasticized crown keeps the net in place no matter your movement or wind speed, and the extra room means you can easily fit it over your hiking, gardening, or fishing hat.
Comfortable and Secure Design – Position the drop neck over unzipped shirts and jackets to allow maximum ventilation in hot buggy conditions and ensure a snug fit with the draw cord elastic neck for secure protection from biting insects.
Ultralight and Portable – Take Ben's InvisiNet with you on any adventure - it weighs less than one ounce and comes in a pull string sack, protecting the head net when not in use.
Extra Insect Protection – Protect your face and neck from nasty bites and disease-carrying insects, including mosquitoes which may carry the Zika virus, Dengue fever, malaria, or West Nile virus.
60-Day Satisfaction Guarantee
No gnats. I wasn't going to wear it but I packed it anyway. Boy was I glad I did! The gnats were pesky but after I put this on, no problem. –Shawn
Super High Visibility
The highest visibility head net on the market lets you enjoy unimpeded views without the bugs.