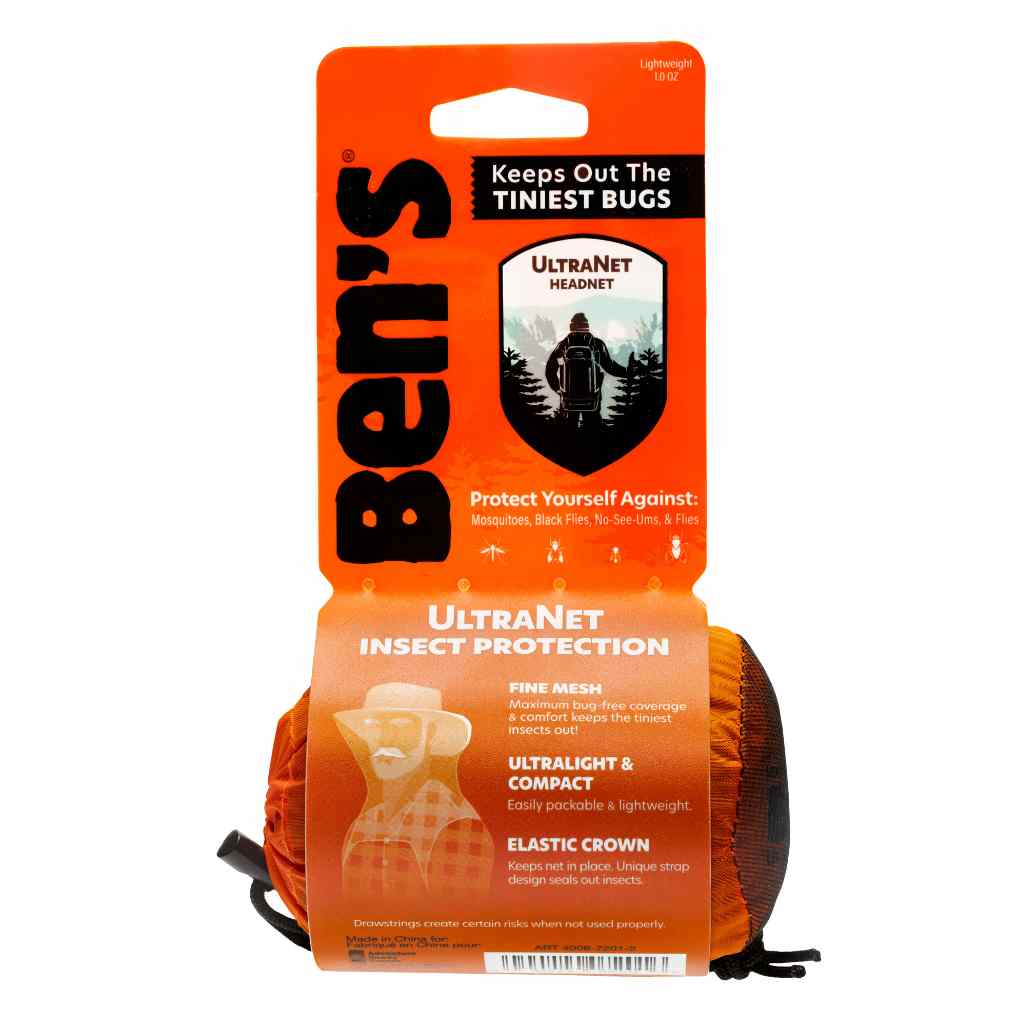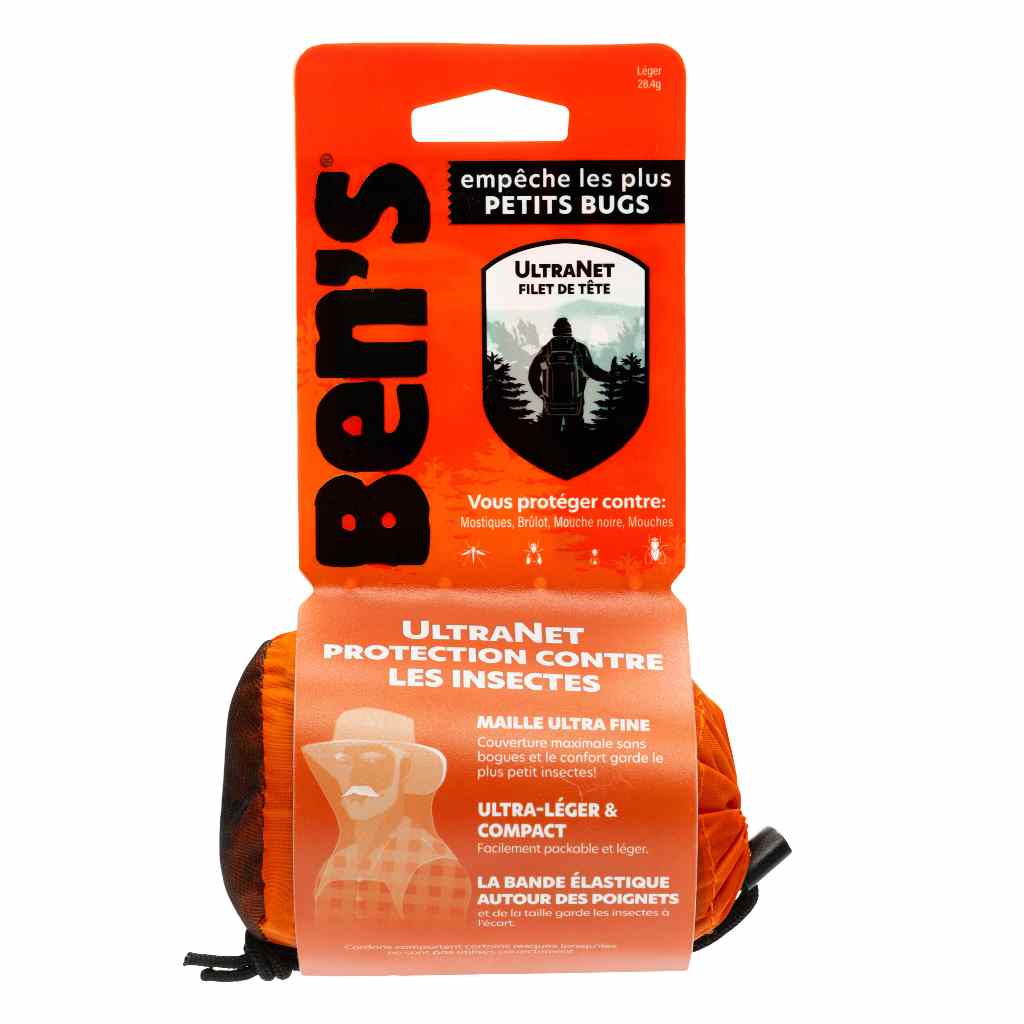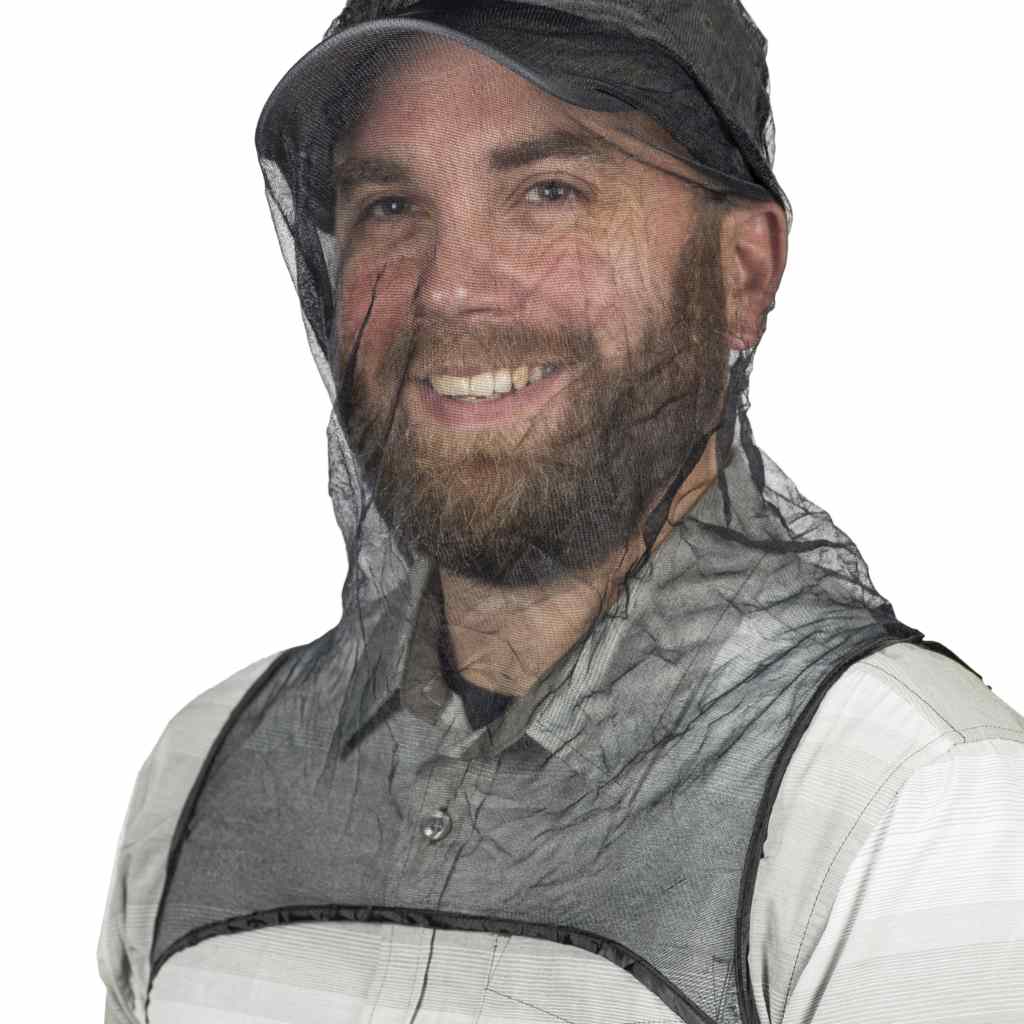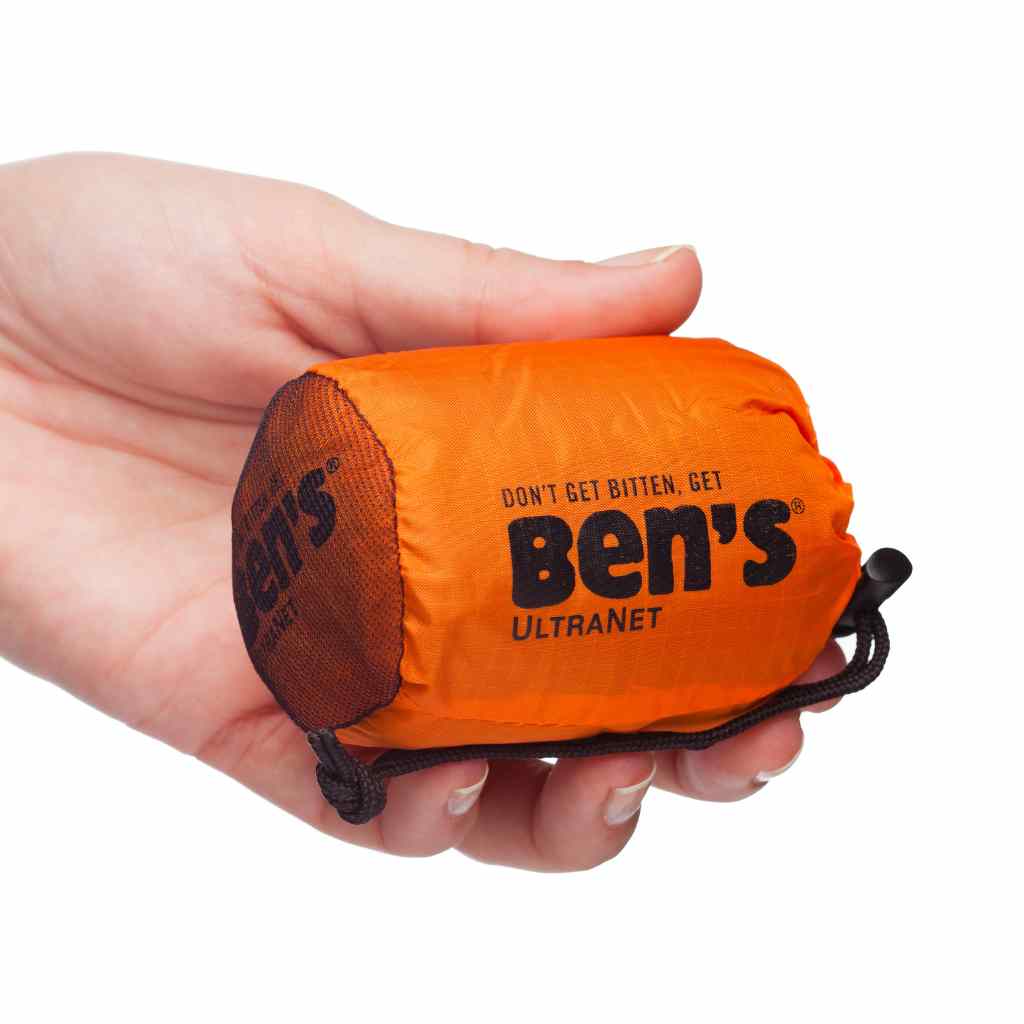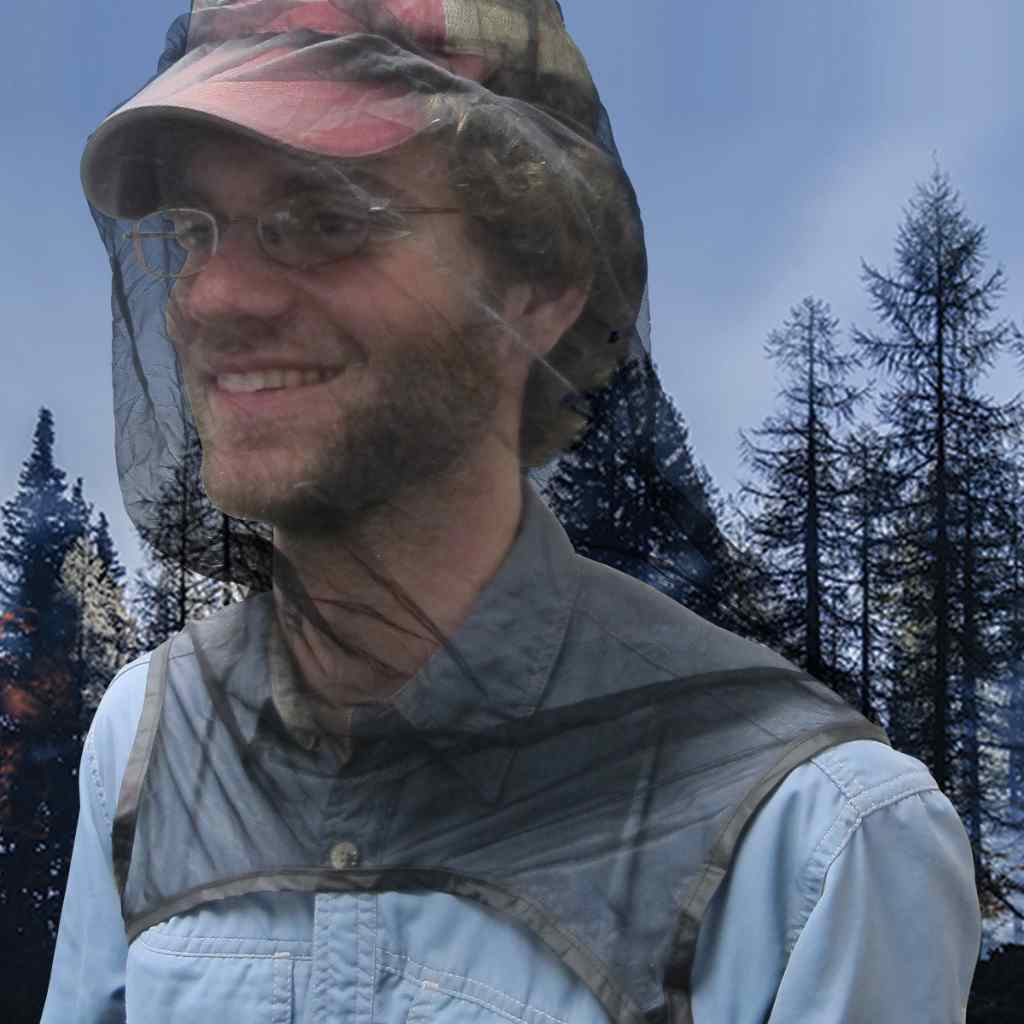 Ben's UltraNet Head Net
Ben's UltraNet Head Net keeps even the tiniest insects out, allowing you to enjoy your adventure without fear of no-see-ums, mosquitoes, black flies, and other biting insects. The UltraNet has high visibility to let you enjoy the scenery and features 0.5 mm pores that are impenetrable to tiny bugs, keeping you bite free.
No-See-Um Protection – Seal out even the tiniest insects like no-see-ums, black flies, and midges thanks to the 15 Denier fiber knit screen with a pore shape size of only 0.5 mm, impenetrable to bugs.
High Visibility – Enjoy spectacular views without compromising protection. Ben's UltraNet is the highest-visibility no-see-um net on the market, so you can admire the scenery bug-free.
Elasticized Crown and Roomy Fit – The elasticized crown keeps the net in place no matter your movement or wind speed, and the extra room means you can easily fit it over your hiking, gardening, or fishing hat.
Maximum Coverage – Leave your shirt or jacket unzipped for ventilation, as the under-arm strap design holds the net firmly in place and keeps your chest protected without an uncomfortable neck elastic.
Lightweight and Portable – Take Ben's UltraNet with you on any adventure - it only weighs 1.0 oz. and comes in a convenient pull string sack to keep your head net protected when not in use.
Extra Insect Protection – Protect your face, neck, and chest from nasty bites and disease-carrying insects, including mosquitoes which may carry the Zika virus, Dengue fever, malaria, or West Nile virus.
60-Day Satisfaction Guarantee
Keep yourself sane while outdoors fishing or hunting or hog wrestling or bird watching or whatever it is you love to do while co-mingling with the devils drones, mosquitoes. DO IT! Could sleep in it if you had to. –JOHN
Keep Even the Tiniest Insects Out
Even no-see-ums can't penetrate this head net with a pore size of only 0.5 mm.