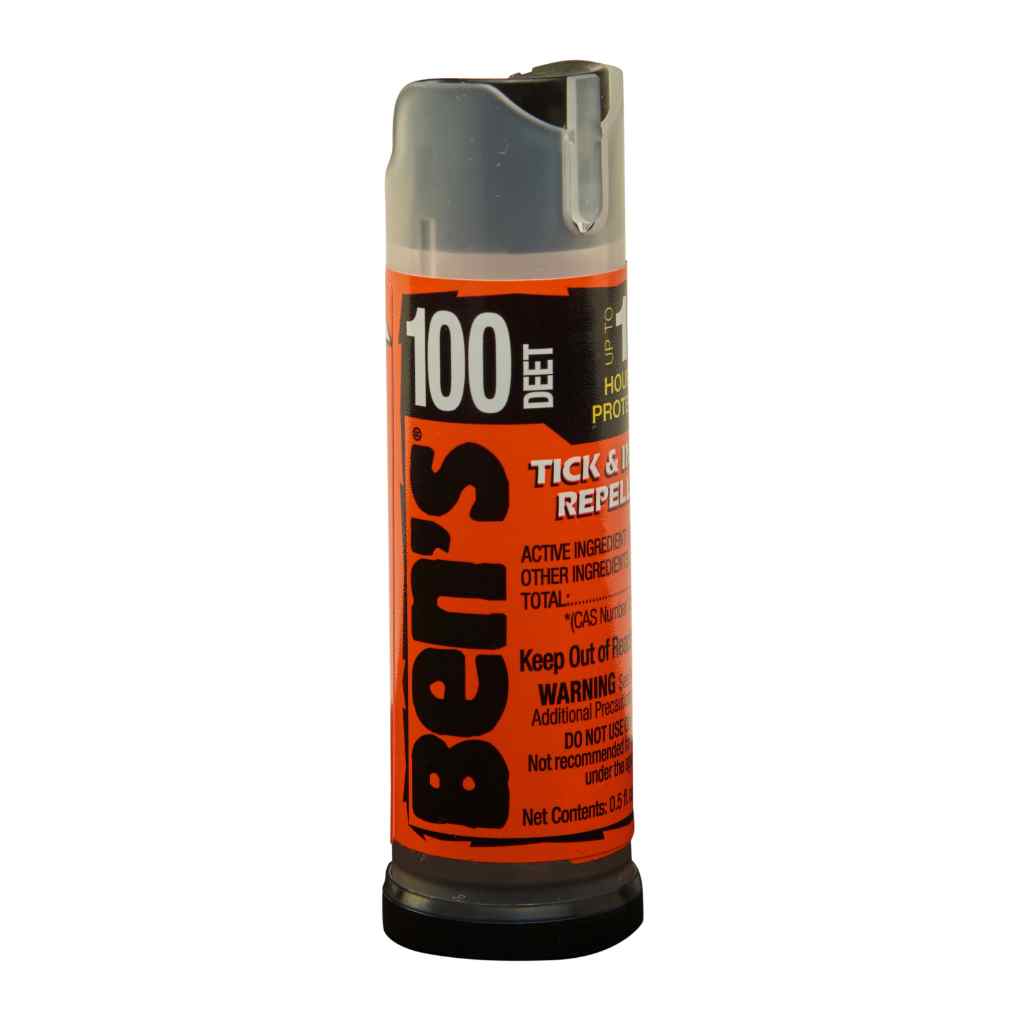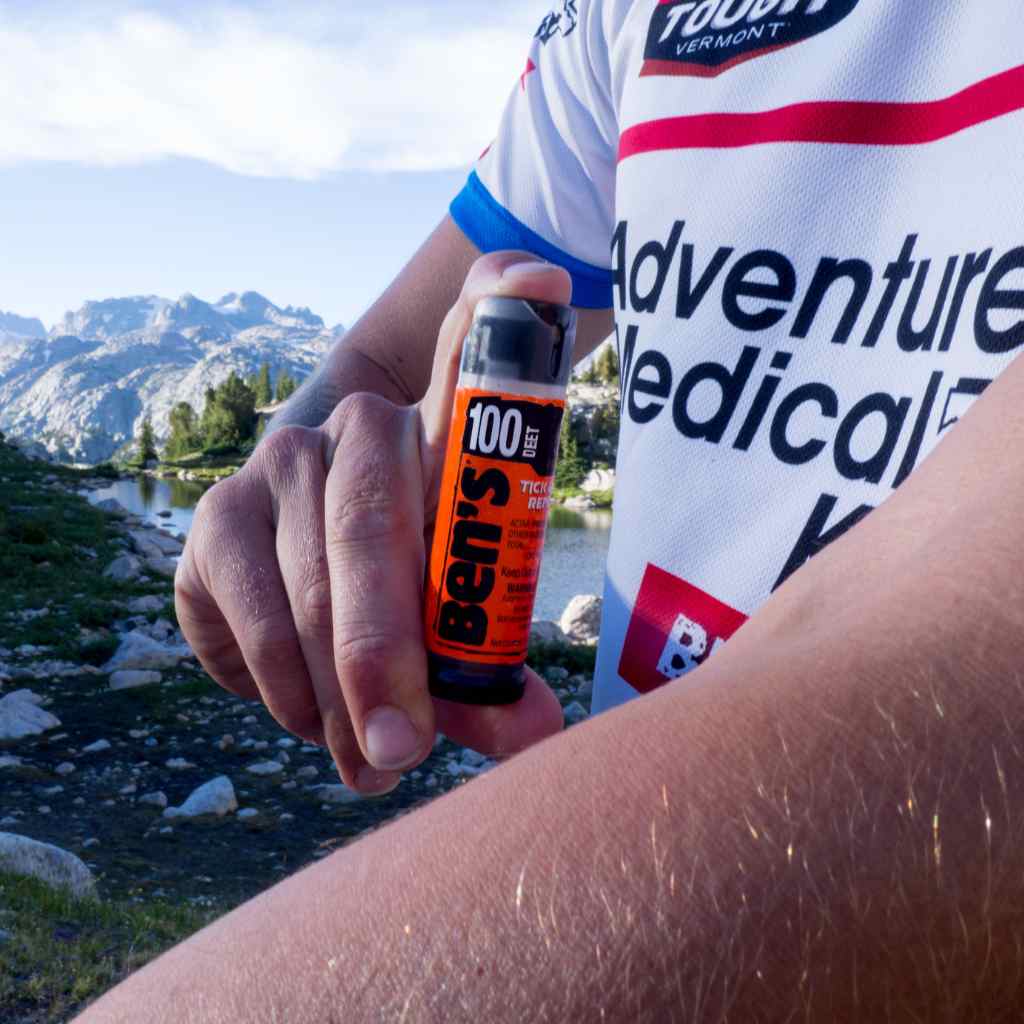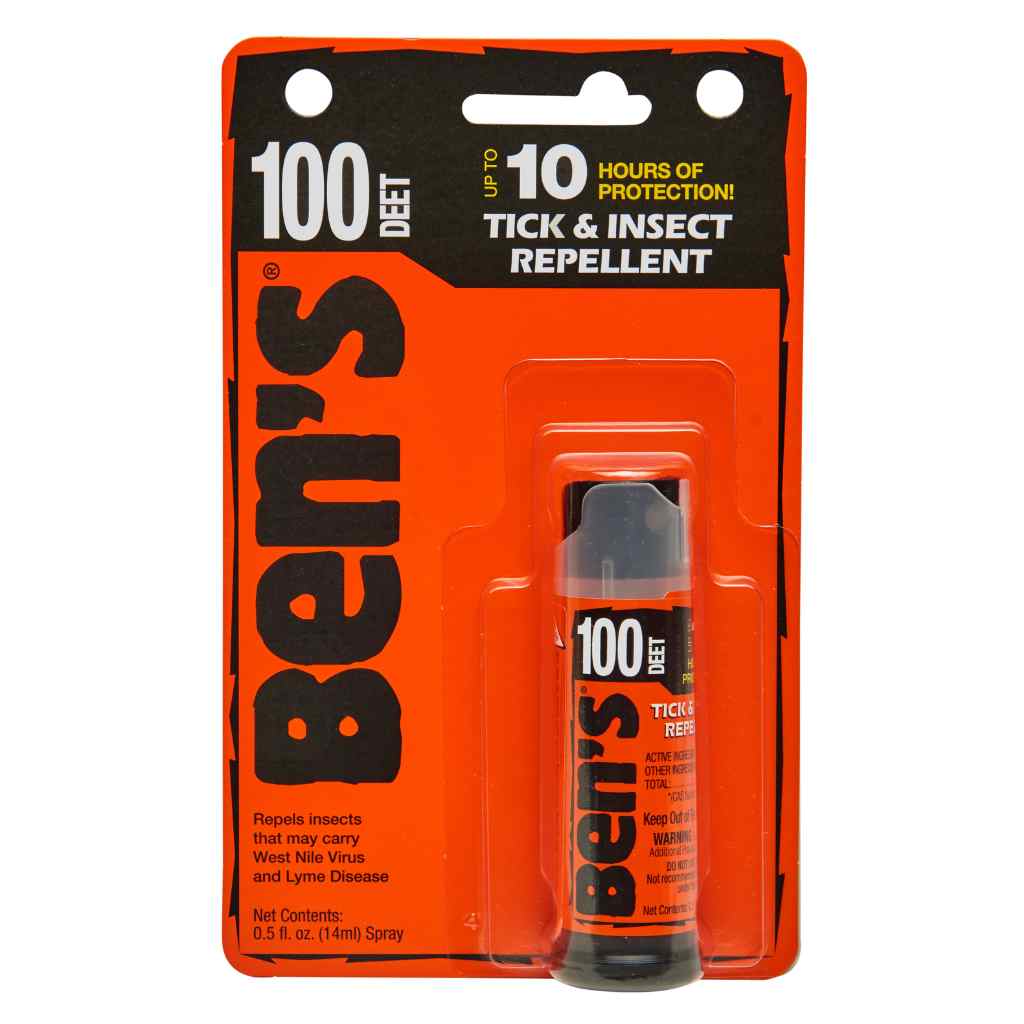 Ben's 100 Tick & Insect Repellent 0.5 oz. Mini Spray
With this ultralight 0.5 oz. bug spray, you can take the ultimate protection of Ben's 100 Tick and Insect Repellent 100% DEET formula wherever you go. This maximum strength bug repellent repels biting insects for up to 10 hours, including disease-carrying ticks and mosquitoes.

The Ultimate Protector – Head outdoors with Ben's, the ultimate protector from biting insects. Ben's is made in New Hampshire and torture tested in the White Mountains, the heart of bug country.
100% DEET Max Formula – Face even buggiest conditions with this maximum strength 100 DEET bug spray that contains no alcohol or additives - just DEET.
10 Hours of Protection – Enjoy all day outdoors and avoid bites for up to 10 hours from ticks, mosquitoes, biting flies, flies, chiggers, and midges.
Ultralight and Packable – Great for travel to high density bug areas, this ultralight 0.5 oz. pump spray fits into your pack or pocket for quick action against bugs.
CDC-Recommended Active Ingredient – Choose this CDC-recommended active ingredient for repelling disease-carrying insects. This 100% DEET formula has been trusted by outdoorspeople for over 30 years.
Protection from Disease-Carrying Insects – Ben's 100 repels ticks and mosquitoes that may carry Lyme disease, Zika virus, West Nile virus, and dengue fever.
Active Ingredient: 100% DEET
60-Day Satisfaction Guarantee
Mosquito bites no more!!! Great stuff!! I was getting numerous mosquito bites daily. Drug store sprays and lotions didn't work. At one point I counted 23 on my ankles and legs. I purchased and used Ben's DEET, no more bites!!! –Kathleen M Waters
The Strongest Protection for High Density Bug Areas
Even the jungle is no match for Ben's 100 – 10 hours of protection with no additives, just DEET.